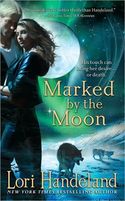 Another Halloween has passed us by, and I've handed out the candy to princesses and cowboys and football players and teenagers in Scream masks. But as always my favorite costumes are the good old fashioned monster costumes.
Not surprisingly I've got a soft spot for those old fashioned monsters. Give me a vampire, a werewolf, a zombie, a mummy, a witch. Please. I love monster movies, monster books, monster artwork, monster dolls and toys.
My favorite monster movie, one I watch every Halloween, is Bram Stoker's Dracula. What a romance! What a monster!
Sometimes I troll the Internet observing great monster artwork. Some of my favorites are Native American renderings of werewolves. Considering what I write, no big shock there.
I also have a freaky Barbie collection. I bet you didn't know they had monster-ish Barbies. I've got The Munsters, The Addams Family, The Wicked Witch of the West and several others.
And when it comes to books about monsters, werewolves are always my favorite. My most recent release, MARKED BY THE MOON (available now!)is a continuation of my popular Nightcreature Novels, and it has a great monster. Julian Barlow is an ancient berserker–a Viking warrior who, in the heat of battle, became a wolf. Every after, when the moon was full he would change. But his tendency to become furry beneath the light of the moon isn't the only thing monstrous about Julian.
Julian holds a grudge against the werewolf hunter who killed his wife. Death is too good for Alexandra Trevalyn. The only way to make her suffer is to make her just like him. What Julian doesn't understand is that sometimes revenge doesn't turn out the way you think it will. Sometimes revenge turns sweet.
Click here to read an excerpt.
Tell me–Do you like monsters? What's your favorite and why?
Are you going to run out and get your copy of MARKED BY THE MOON?
To comment on Lori's blog for a chance to win please click here.