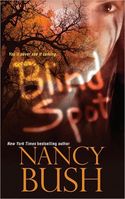 July 2010
On Sale: June 29, 2010
Featuring:
Dr. Claire Norris; Langdon Stone
384 pages
ISBN: 1420103415
EAN: 9781420103410
Mass Market Paperback
$7.99
Romance Suspense
Buy at Amazon.com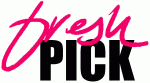 What You Don't See…
The crime scene at an Oregon rest stop is brutal beyond belief?a young man's lifeless body cut to ribbons, and his pregnant girlfriend left alive but comatose…
What You Don't Know…
Psychologist Claire Norris is assigned to treat the survivor at a private mental hospital. But there are no clues to the identity of the catatonic "Jane Doe." A difficult job only becomes more complicated with the arrival of ex-homicide detective Langdon Stone, who questions Claire's every move.
Can Kill You
Reluctantly working together, Claire and Lang begin to unravel the chilling truth about a twisted case?one with ties to a killer who is right in their midst, eager to see a mission of evil through to its terrifying end…

An exciting, compelling thriller with a winding plot that keeps you captivated until the end.