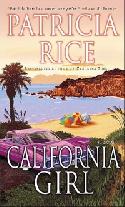 December 2004
On Sale: April 8, 2011
Featuring:
Elliot Ross; Alys Seagraves
368 pages
ISBN: 0804119848
EAN: 9780804119849
Paperback (reprint)
$6.99
Romance Contemporary
Buy at Amazon.com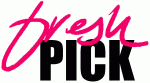 A Route 66 classic romance re-issued in e-format
California Girl
by Patricia Rice
released as eBook for Kindle and nook 1/11
Free spirit Alys Seagraves and her elderly, eccentric friend Mame are about to embark upon an epic road trip along historic Route 66 when Mame suffers a medical setback that throws a wrench into their plans. Never the willing patient, Mame sneaks out of the hospital, determined to go it alone as she relives the memories of her honeymoon along the famous highway. Now Alys has to trail the spunky senior westward and bring her back to reality.
Yet Alys isn't alone. Mame's nephew Elliot Ross, a very sexy but very serious doctor, is sharing the driving duties. Elliot has a voice like velvet and eyes to match. The impromptu couple will be spending many hours together in an aging pink Cadillac-and the sparks are destined to fly. After retracing the romantic path that Mame and her late husband followed long ago, Alys and Elliot will discover on the sunny shores of California that one must always live for the moment . . . and take a chance on love.
Excerpt
"It's my life and I'll live it my way!"
At this clearly recognizable battle cry from behind the hospital room door, Alys Seagraves almost cracked up. Blown away in relief, she slid down the wall of the corridor and tried not to laugh—or she might end up crying.
Mame was alive and kicking. Not only kicking, but butchering Frank Sinatra songs.
Alys had spent these last few hours terrified that her best friend may have died like everyone else in her small universe.
Assuming a lotus position on the corridor floor, she sought her center as she'd learned to do in Mame's School of Alternative Life Lessons. Palms turned up and resting on her knees, she took a deep breath.
Deliberately wiping out negativity, she concentrated on the here and now, seeking the good times Read More…