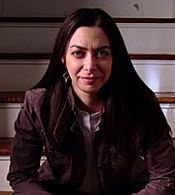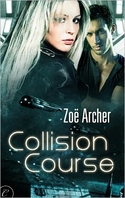 I grew up loving science fiction.  My earliest sci-fi memory is of my dad coming home one rainy day and, with all the furtiveness of a spy, closing the shutters and hunkering down in front of the television to present my brother and me with his valuable prize: a bootlegged videocassette of Star Wars.  This was way back in the late '70s, when Star Wars mania gripped the world.  I don't remember ever seeing the first film in the theater, but I do remember watching that video tape over and over again.  I think my brother and I saw it almost fifty times—maybe more.  We knew every line, and quoted them back to each other endlessly, much to our parents' dismay.
That bootlegged copy of Star Wars began a lifelong love of sci-fi that's with me to this day.  Of course, Star Wars was always my first love.*  I remember lining up around the block to see The Empire Strikes Back, and how the audience clapped when C3-PO and R2-D2 appeared at the beginning of Return of the Jedi.  I thought Luke was a dork, and Han Solo indescribably cool.  And Princess Leia was not only a take-charge woman, but she was short, just like me!  The series had action and adventure, laser battles and starships, smugglers and princesses.  My appetite was whetted.
Both my parents worked, and I watched a lot of cable television growing up.  And that meant watching countless sci-fi films, of varying quality, but all of them sparking my imagination.  Films like Flash Gordon (world's best soundtrack by Queen), all the Star Trek movies, Spacehunter: Adventures in the Forbidden Zone, Cherry 2000, Mad Max Beyond Thunderdome, The Black Hole, the original Tron, and the goofy, fun Ice Pirates.  Some of these movies had questionable production values and terrible special effects, but they were fun fantasy, and I was a kid who just wanted to be entertained.
At recess, I'd run out to the playground and pretend to be characters from my favorite sci-fi television shows.  I dreamt of being Princess—the only female hero on the G-Force team, from the animated series Battle of the Planets.  Some of my other favorite sci-fi series were the original Battlestar Galactica (Starbuck was hot!), Buck Rogers, Space Ghost, Spartakus and the Sun Beneath the Sea, ThunderCats and Voltron.
No discussion of science fiction could be complete without mentioning Star Trek.  I watched episodes of some of the original series, but when Star Trek: The Next Generation premiered in 1987, I tuned in every week, and followed the whole Star Trek universe through all its spin-offs and permutations.  Data, the android who longed to be human, was my favorite character both for his poignancy and his deadpan humor, but I could listen to Captain Picard say "Tea, Earl Grey, hot," over and over, and love it every time.  And I adored the character of Q, the multidimensional being who loved nothing more than making life difficult for the crew of the Enterprise.  Here's one of my favorite Q moments, when he finally gets his powers back (long story): YouTube
I didn't read much science fiction—the world building was often too complex for my growing brain, but I did read plenty of Ray Bradbury, and one of my favorite books was Joan D. Vinge's THE SNOW QUEEN, which has one of the best love stories I've ever read.  (And it wasn't between Moon and Sparks, but Moon and the sweet policeman, BZ Gundhalinu.)
These are just a few of my early science fiction favorites.  When it came time for me to write COLLISION COURSE, my sci-fi romance now available from Carina Press, I couldn't wait to delve into the world that had fed my imagination for so many years.  It meant that not only could I live in the realm of lasers and spaceships, but I could have a steamy romance at the center of the story—something I wouldn't have appreciated on the elementary school playground.
So tell me, what sci-fi did you enjoy growing up?  What do you love now?  I will pick one random commenter to win a copy from my print backlist (US/Canada only).  I look forward to seeing you amongst the stars!
Learn more about COLLISION COURSE, including an excerpt and links to buy, at my website: http://www.zoearcherbooks.com.
Twitter: http://twitter.com/@Zoe_Archer
Facebook: http://www.facebook.com/#!/zoe.archer1
*The less I talk about the new Star Wars films, the happier all of us will be.
To comment on Zoe Archer's blog please click here.