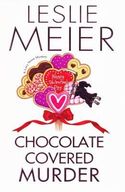 Lucy Stone #19
January 2012
On Sale: January 1, 2012
Featuring:
Lucy Stone
304 pages
ISBN: 075822933X
EAN: 9780758229335
Hardcover
$24.00
Mystery Cozy
Buy at Amazon.com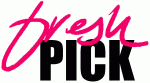 A delicious mystery for Valentine
Chocolate Covered Murder
by Leslie Meier
Between a cutthroat dessert contest and her daughter's new job at the fanciest chocolate shop Tinker's Cove has ever seen, Lucy Stone is on a steady diet of tempting treats! But with a killer on the loose, and Valentine's Day around the corner, there may be nothing sweeter than revenge…
It's frigid in snow-covered Tinker's Cove, and Lucy is fighting the winter blues—and her widening waistline. No one in their right mind would vacation in Maine this time of year, but to boost the economy, the town is launching a travel promotion for Valentine's Day. As a reporter for the Pennysaver, Lucy is assigned a puff piece on upscale Chanticleer's Chocolates, and its deliciously handsome owner, Trey Meacham. But when a local fisherman drowns suspiciously, Lucy's certain her investigative skills could be put to better use…
Everyone is shocked when Fern's Famous Fudge loses its status as "Best Candy on the Coast" to Chanticleer's pricey newfangled confections. And Lucy soon discovers there's another tantalizing tart behind the counter. Sultry store manager Tamzin Graves is only too eager to serve her male clientele—who find her as mouthwatering as her beef-jerky-spiked truffles. Leaving a throng of jealous women in her wake, it's almost no surprise when Tamzin is the next to turn up dead, her body covered in chocolate…
Could a bitter ex-wife be behind the crimes? Or a candy shop competitor? There's no sugar-coating the truth, and as Lucy closes in on the culprit, she may find herself locked in the clutches of a half-baked killer…
Excerpt
Chapter One
If the cold didn't kill her, the slippery ice on the sidewalk surely would, thought Lucy Stone as she stepped out of the overheated town hall basement meeting room into a frigid Monday afternoon. January was always cold in the little coastal town of Tinker's Cove, Maine, and this year was a record-breaker. The electronic sign on the bank across the street informed her it was five forty-five and nine, no, eight degrees. The temperature was falling fast and was predicted to sink below zero during the night.
Lucy hurried across the frozen parking lot as fast as she dared, mindful that a patch of ice could send her flying. Reaching the car, she made sure the heater was on high, and waited a few minutes for the engine to warm up. While she waited, she thought about the meeting Read More…