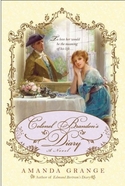 July 2009
On Sale: July 7, 2009
Featuring:
James Brandon; Marianne Dashwood
304 pages
ISBN: 0425227790
EAN: 9780425227794
Paperback
$14.00
Romance Historical
Buy at Amazon.com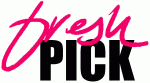 Colonel Brandon's Diary by Amanda Grange
A vibrant retelling of Sense and Sensibility, Grange's sweeping epic breathes new life into another of Austen's best-loved novels.
"Colonel Brandon's Diary" continues Amanda Grange's popular series of Jane Austen retellings.
At the age of eighteen, James Brandon's life is set fair. He is in love with his father's ward, Eliza, and he is looking forward to a lifetime of happiness with her. But his world is shattered when Eliza is forced to marry his brother and James joins the army in despair. Whilst he is in the East Indies, Eliza is badly treated and she seeks consolation outside her marriage, leading to divorce and destitution.
Returning to England, Brandon finds her in a debtors' prison. He rescues her from her terrible position, but she is dying of consumption and he can do nothing but watch and wait. Heartbroken at her death, he takes some consolation from her illegitimate daughter, whom he raises as his ward. But at the age of fifteen, the young Eliza goes missing.
Oppressed by the thought of what could have happened to her, he is surprised to find himself falling in love with Marianne Dashwood. But Marianne is falling in love with Willoughby…