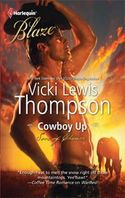 Sons of Chance #5
July 2011
On Sale: June 21, 2011
Featuring:
Emily Sterling; Clay Whitaker
224 pages
ISBN: 0373796285
EAN: 9780373796281
Paperback
$5.50
Romance Contemporary, Romance Series
Buy at Amazon.com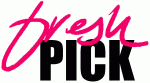 Short and sexy…with a cowboy to boot! Best summer reads
Cowboy Up
by Vicki Lewis Thompson
"Never fall in love with a cowboy." These words were drilled into Emily Sterling's head since her parents divorced over twenty years ago. But now Emily has returned to her father's ranch…only to find herself face-to-face with jaw droppingly hot rancher Clay Whitaker.
Clay is the resident stud expert at the Last Chance Ranch and isn't so keen on "spoiled" city slickers…until Emily arrives. Now he's showing Emily just what a ranch—and a cowboy—has to offer. And it's an offer Emily can't refuse. After all, she's not falling for a cowboy—she's just getting hot and naked with one. Yeah, right….

A visit the Last Chance Ranch is great way to spend an afternoon.
Excerpt
July, present day
The stallion's scream of sexual frustration ricocheted off the walls of a shed that smelled like fresh lumber and honest sweat, both human and horse. The Last Chance Ranch baked under a sun that shone with uncharacteristic ferocity. Clay Whitaker, who'd recently been put in charge of the ranch's stud program, wiped his face on his sleeve.
The new shed could use an air-conditioning unit— humans would appreciate it, at least. The horses probably wouldn't care, judging from the ardor of Bandit, the black-and-white paint that claimed a higher stud fee than any other stallion in the Last Chance Ranch.
Despite the heat, Bandit seemed desperate to mount the mare contained in a small pen only a few feet away. He would never get the chance. The Read More…
Previous Picks