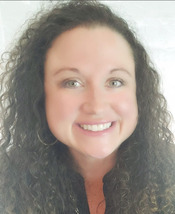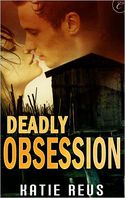 There are some authors I'm drawn to because of their smoking hot heroes. Yes, I like the heroines and secondary characters and I need a solid, entertaining plot but for some books, it's the men that really draw me in. I don't know what that says about me and I don't plan on analyzing myself to figure it out either. I just know I love reading about hot, heroic, alpha men. So what makes a man heroic?
In some cases it's very easy to identify a hero and some characters' professions have that heroic quality built right in. A firefighter for example. Men (and women) who run into burning buildings for strangers are definitely heroic, even if they don't see themselves that way. People like cops or military men who put on a uniform every day and deal with less than savory people on a continuous basis so the rest of the public can feel safe at night—now those are my heroes.
Aside from what I consider heroic professions, sometimes it's the small things that make someone heroic. Even a hero who borders on being the anti-hero can have incredibly heroic moments. On the flip side, a normally heroic character can have a totally flawed (real) moment and act less than heroic. Situations often influence a person's reactions and it's always fascinating to see how people deal with stress.
Last month I had my first child and my husband, who is already my real life hero, really stepped up to the plate. Looking back I know I made some crazy demands in those final weeks and through it all he took everything in stride. One day I was a mess because I didn't think the grout in my bathroom was clean enough so my husband, after working a very long night shift (he's a cop), scrubbed that grout and the tub until everything looked new. It's a small thing, but to me, it was incredibly heroic at the time. I think to him he was just trying to avoid me having a meltdown, but he's considerate like that about everything. In literature I think it's all the small actions a character does that define who they are in the big picture.
Who are some of your favorite heroes in romance? What are some of their heroic actions that make them so loveable? Or what has someone done recently for you that you consider heroic? It doesn't matter how small. Leave a comment about today's blog and be entered to win a digital copy of DEADLY OBSESSION.
Buy DEADLY OBSESSION at BN.com, Amazon, or Carina Press.
The chilling words of a killer: This is just the beginning…
Ten years ago, Lilly Carmichael left town without an explanation, breaking Braden Donnelly's heart. The death of her aunt has brought Lilly home–and face to face with memories she thought were long buried. Still getting over a traumatic incident from her work as an NSA agent, Lilly initially dismisses the face at her window as a figment of stress-induced paranoia.
Now the sheriff of Hudson Bay, Braden has spent the last year hunting a sadistic murderer. But his investigation is turned upside down when new evidence indicates that Lilly is the killer's next target. Determined to protect the woman he's never stopped loving, Braden must race against the clock to trap a dangerous psychopath—before it's too late…
A little about me: I've been reading romance from a young age (since I discovered my mom's hidden stash) and the addiction stayed with me into adulthood. I write dark paranormal romance and sexy, fast-paced romantic suspense. Currently I write for Carina Press, Harlequin Nocturne (Destined Mate, October 2011), and in early 2012 the first book in my paranormal series will release from NAL/Signet Eclipse (Alpha Instinct: A Moon Shifter Novel). To learn more about me please visit my website, my blog, facebook or find me on twitter @katiereus.
To comment on Katie Reus's blog please click here.