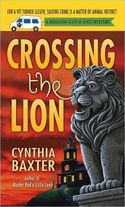 Reigning Cats & Dogs #5
September 2010
On Sale: August 31, 2010
368 pages
ISBN: 0553592386
EAN: 9780553592382
Mass Market Paperback
$7.99
Mystery Pet Lovers
Buy at Amazon.com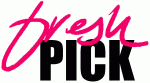 Crossing the Lion
by Cynthia Baxter
CAN A SMALL-TOWN PET DETECTIVE HUNT DOWN A BEAST OF A KILLER IN ITS OWN LAIR?
Veterinarian Jessica Popper is still basking in newlywedded bliss when neighbors Betty and Winston beg her to investigate the suspicious death of Linus Merrywood, king of the corporate jungle. On stormy Solitude Island, the Merrywoods have enjoyed the lion's share of wealth for generations. But from the suspects to the surroundings, Jess feels as if she's walked straight into an old-fashioned game of Clue—except here the stakes are life and death.
There's the butler named Jives, a sexy assistant named Scarlett, teatime in the conservatory, and a house with secret passageways, moving walls, and a wailing aunt locked in the attic. With a storm raging around the island and Jess's least favorite police detective assigned to the case, things are looking dire until Jess's lionhearted husband, Nick, braves his way to Solitude to rescue her. Now it's the two of them against a family steeped in secrets—and a killer on the prowl who's ferociously determined to protect the biggest family secret of all.

The ninth book proves to be just the cat's meow!
Excerpt
Chapter One
"It is better to be a lion for a day than a sheep all your life."
—Elizabeth Kenny
How on earth did I get myself into this situation? I thought miserably, zipping my jacket up to my chin and wondering why I'd ever put so much faith in Polarfleece.
On a dreary November evening like this one, I usually preferred snuggling up in front of a fireplace with my brand-new husband, Nick, and sipping hot chocolate, mulled cider, or some other beverage that was really good at adding warmth to the human body. It wouldn't have hurt to have my pets around me, as well, since my two dogs and two cats happen to be pretty good at that aforementioned snuggling.
Instead, I found myself in the middle of Peconic Bay, huddling inside the cold Read More…