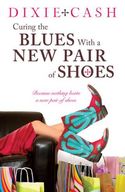 August 2009
On Sale: August 1, 2009
Featuring:
Edwina Perkins-Martin; Debbie Sue Overstreet
320 pages
ISBN: 0061434388
EAN: 9780061434389
Trade Size
$13.99
Mystery Woman Sleuth, Mystery Amateur Sleuth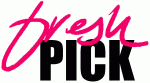 Curing The Blues With A New Pair Of Shoes
by Dixie Cash
January 8th is a special day in Salt Lick, Texas. It' s Elvis' birthday. Hogg's Drive-In, local hamburger eatery and favorite of Elvis' in his fledgling career days, is conducting a huge celebration, including an exhibit of Elvis's blue suede shoes borrowed from a museum in Las Vegas. But right before the big day, the shoes go missing!
Now it's up to hairstylists/detectives Debbie Sue Overstreet and Edwina Perkins-Martin to save the day. With the help of sassy reporter Avery Deaton and sports writer Sam Carter, the Domestic Equalizers take on the mystery.
Debbie Sue and Edwina are first-class multi- taskers, so it's no big deal for them to solve a mystery, provide a few hair-dos and do some matchmaking on the side. Before all is said and done, someone will be held at gunpoint, the Jimmy Choos will be broken out and a shocking secret will be revealed involving a local octogenarian.