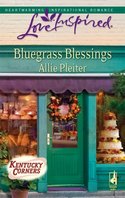 How do you give an old story a new twist? Holiday romances are time-honored favorites. Everyone likes to see the guy finally get the girl under the mistletoe. Not that the holidays don't provide lots of material for those of us who tend to put humor in our stories, but it can be hard to achieve that "smile while you tear up" quality that most readers look for in romantic comedy.
For me, the balance is the difference between "quirky" and "odd." We love quirky characters, mostly because they represent parts of us we don't want to the world to see. Character traits run amuk are funny, especially if they're character traits we have ourselves. That's what makes them recognizable; what makes them quirky.
Now, learn the differences by clicking here. And learn how to WIN a free book!