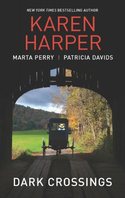 July 2012
On Sale: July 2, 2012
320 pages
ISBN: 0373837666
EAN: 9780373837663
Kindle:
B007UNC40O
Paperback / e-Book
Add to Wish List
Inspirational Fiction Amish
Buy at Amazon.com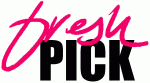 Top Pick by Fresh Fiction Reviewers
Dark Crossings
by Patricia Davids, Karen Harper, Marta Perry

The Covered Bridge by Karen Harper
When Benjamin Kline returns to the fold after eight years, Abigail Baughman welcomes him with an open heart. But all is not well in their Amish village. Mysterious happenings put Abby in harm's way, forcing Ben to run to her rescue. He's vowed never to let anyone hurt her, and suddenly everything is at risk—their community, their way of life…and their future together.
Fallen in Plain Sight by Marta Perry
Childhood friends Sarah Weaver and Jacob Mast see each other in a different light when violence shatters their peaceful society. Now a series of accidents put their faith—and newfound love—to the ultimate test.
Outside the Circle by Patricia Davids
Isaac Bowman is an outsider, but Lena Troyer makes the widower and his daughter feel like part of the community. So when a deer-poaching ring divides the town, Isaac vows to keep this gentle woman safe from harm…in spite of the danger to his heart.
Excerpt
A strange, shrill voice dragged Abigail from deep sleep. No, it was two voices, one low-pitched, one high. She huddled under her sheet and quilt, then thrashed against them. Dreams had haunted her again—of a couple running through a cornfield, whooping in delight, with Ben leading the way. Ben laughing, knocking over the stalks…running in crazy circles… Had she been dreaming of Ben and Liddy? No. The voices were real. She could hear them right now.
Clutching the covers, Abby sat bolt upright. At least the people weren't outside her house. Maybe down by the creek, or on the covered bridge. That often funneled sounds her way. Probably rumspringa kids, maybe some she knew. Drinking beer, staying out late, just as she had during her running-around time. Or maybe it was outsiders telling ghost tales on the Read More… Previous Picks