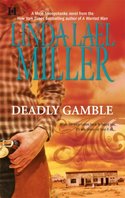 January 2008
On Sale: January 1, 2008
Featuring:
Mojo
384 pages
ISBN: 0373772009
EAN: 9780373772001
Paperback (reprint)
$7.99
Romance, Romance Series
Buy at Amazon.com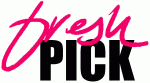 Deadly Gamble
by Linda Lael Miller
Mojo's got an uncanny knack for winning at slots, but her home sweet home is Bad-Ass Bert's Biker Saloon. She'd love to go undercover with an irresistibly hot cop, but he's got baggage as big as his biceps. Mojo survived a mysterious childhood tragedy, but she's never quite figured out who she really is or how to get on with her life. Now the wisecracking Mojo is seeing ghosts-the ectoplasmic kind- and turning up baffling clues to her real identity. And she'll need all her savvy and strange new talent to keep someone from burying her-and the truth- for keeps.
Excerpt
Cave Creek, Arizona
At first, the chill was a drowsy nibble at the distant and ragged edges of my awareness, raising goosebumps on the parts of my flesh bared to that spring night. The sensation was vaguely disturbing, but not troublesome enough to stir me from the fitful shallows of sleep. I remember rolling onto my side, pulling the comforter up to my right earlobe and murmuring some insensible protest.
That was when I heard Nick's voice. Or thought I heard it.
Impossible, I told myself, nestling groggily into my polyester burrow. He's dead.
Just then, a hand came to rest on my hip, and the chill sprouted teeth and bit right through cotton nightshirt, skin and tissue to seize the marrow of my bones.
I choked out a hoarse cry, too raw and Read More…