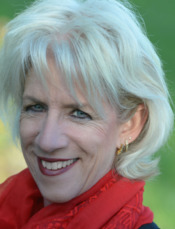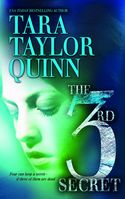 There are times in life when things happen that we couldn't possible orchestrate. Things that take extraordinary circumstances to come to be. My father told me when I was little, and during all of my growing up years, that I could do anything I wanted to do, I could be anyone I wanted to be, as long as I put my mind to it and kept it there. And I have always believed that if I do all I can do, and keep my mind on what matters, then everything will fall into place as it needs to do. Not necessarily how I envisioned it, but as it needs to do.
Right now, this fall, I am a living example of all of this. Circumstances were put into place, starting thirty years ago, and have culminated in a huge way. I couldn't possibly have envisioned, or constructed the things that have come together, but I am accepting them and running with them just as fast as I can because I recognize that forces stronger than I am are at work here.
From the time I was fourteen I knew that I had to write for Harlequin Books. I put my mind to that goal — sometimes to the detriment of other things — and that dream became a reality. (Not that easily. There were tears and a lot of years of rejections on that journey!) And once I was a Harlequin author, I had to do all I could to remain a Harlequin author.
To that end, I was delighted (jumping and hollering excited) two years ago when the company offered me a chance to do a back to back trilogy for MIRA and even added in a Superromance starter. Kelly Chapman had been lingering in my mind already and I proposed her as the tie in for the series. The First Wife, the first book in the series, had already been purchased as a bigamist story and we simply added Kelly Chapman into the court case to make the book part of the series.
In the meantime, in my personal life, I'd been dealing with a twenty-eight year silence regarding an abusive situation. My husband, and the love of my life, was on that journey with me, pushing me to face the past, and helping me to heal.
This past summer, I was in Orlando, Florida for the Romance Writer's conference and a woman came to see me at the literacy signing. She'd read all of my books, owns most of my books and just wanted to meet me. In talking, we realized that she and her husband both work at the university where my husband and I met thirty years ago. The university was in Ohio.
Later that same conference, in a completely separate venue, someone who knew of my personal situation asked me if I'd be interested in speaking with a publisher interested in real life romance. I said yes and in September of this year, Tim and I contracted with HCI books to write our own true story. Reality based romance. HCI wanted photos and any other history that Tim and I had from our lives together at college.
In the meantime, I've been championing a domestic abuse shelter. I came in contact with the owner of the shelter a few years ago when Harlequin asked me to write a novella for their More Than Words charity project. The proceeds from the novella went to the charity. Sandra Ramos, founder of Strengthen Our Sisters, my charity, changed my life. She was an example to me of the power of determination and fighting for what is right. She helped give me the impetus to stand up — at the exact time that my husband was demanding the same.
And I was doing a huge blog tour as part of larger promotional efforts for the four book series that was hitting the shelves, one of which dealt with domestic abuse. I saw the blog tour as my opportunity to give back to Sandra and SOS, unknowing that SOS had just lost $400,000.00 in donations. Now my cause was huge. My blog tour was huge. And I'd just contracted to write my own story which is about domestic abuse and the healing power of love. (It Happened On Maple Street, HCI Books, April, 2011 — www.maplestreetbook.com) Sandra needing the money at the same time I had a domestic abuse book out was not anything I could ever have concocted. The blog tour happening at the same time Sandra needed money was not anything I'd dreamed up. It Happened On Maple Street came to me without my even knowing the possibility was there. And it was all at a time when I was living the life I write about — living a true life love story.
I had a book signing in Ohio last month and the woman I met in Orlando appeared with an envelope of photos from the University party where Tim and I met. It turns out she manages the archive division of the university. Not only did she have photos, she also arranged a release so that HCI could use the photos. I could never, ever in a million years have orchestrated that one.
There are many more synchronous happenings in this story. They all continue to build to give faith and strength, not just to me, but to everyone involved, in any way, with any of this. And so my message today is, dreams really do come true. If you believe hard enough, if you give all of your effort, if you don't give up, if you can hold on in the darkness, the light will show up and it will shine brighter than you can even imagine.
For years the moniker on my books was "Read the books. Live the life." The line came from my editor. A marketing tool. Today I can say that I don't just write the books, I live the life. It's like my editor was telling my future. I've always written books with real life issues, sometimes hard truths, and yet the love prevails. I always believed in what I wrote. And now I am living it.
Life isn't easy. My life still isn't easy. There are always bumps in the road. Sometimes there's painful whiplash. But there is also great joy.
If you're in Dallas this next weekend, stop in at the Hilton Garden Inn and see the story in action. Tim and I are delighted to be attending Reader's and Rita's with Sara Reyes and Gwen and all of the wonderful people here at Fresh Fiction (who have also had a synchronous part in all of this.) We're looking forward to a fabulous party!!
This post is brought to you as part of The Chapman Files International Blog Tour. Please join us in our fight against domestic abuse. We're hosting a charity skate/walkathon on December 4th in Phoenix, Arizona. If you can join us, we'd love to have you. Tim and I are skating and we're going to have a blast. If you aren't going to be in the area, you can still sponsor us. Please. In our downed economy domestic abuse has risen and the monies to help have dwindled. To register for the skate, or to donate any amount to the cause, click here, or go to my website and click donate.
There's an item from our new book, The Third Secret, hidden on the tour with us. Guess the item to enter the drawing to win it! Today's clue: They aren't worn when you're shooting a gun. Send all guesses to staff@tarataylorquinn.com. To see previous clues visit blog sites listed at my website. Guess as many times as you'd like!
Don't miss The Chapman File tour party on December 4th at eharlquin.com! We're giving away a KOBO e-reader and many other cool prizes! All you have to do to be entered to win is leave comments on the tour!
E-books of all of The Chapman File Stories are available Storybroads. We hope to see you there! The more blogs you visit with us, the more chances you have to win! Every time you comment your name is dropped in the bag for the prize drawings.
For weekly blog tour dates, visit my website. Or to have the weekly schedule sent directly to your email, send request to staff@tarataylorquinn.com.
The Third Secret by Tara Taylor Quinn. MIRA, ©2010. ISBN 9780778328346 (paperback), 400p.
To comment on Tara's blog please click here.