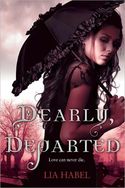 September 2011
On Sale: September 20, 2011
Featuring:
Nora Dearly; Bram Griswold
528 pages
ISBN: 0345523318
EAN: 9780345523310
Kindle:
B004J4XA2I
Hardcover
$16.99
Young Adult Paranormal, Young Adult Science Fiction, Fantasy Steampunk
Buy at Amazon.com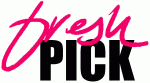 A great book with EVERY THING included!
A cyber-Victorian/steampunk romance – with zombies.
Almost two hundred years in the future, Nora Dearly lives in a world of bustled gowns, fake manners, watery tea, and uppity lords and ladies.
Thank God the zombies came to rescue her.
Dragged into the night by the living dead, Nora soon finds herself fighting for the father she thought long gone, the friend she was forced to leave behind – and the love of a handsome, noble young army captain.
Who just happens to be a walking corpse.

A wonderful debut novel filled with imagination, thrills, and love that surpasses death.