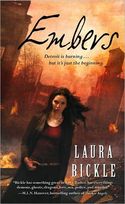 Fire #1
April 2010
On Sale: April 6, 2010
Featuring:
Anya Kalinczyk
368 pages
ISBN: 1439167656
EAN: 9781439167656
Mass Market Paperback
$7.99
Fantasy Urban
Buy at Amazon.com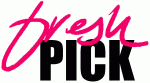 Detroit is burning…but it's just the beginning.
A sizzling debut depicts a Detroit where phantoms invade urban life and a supernatural arsonist seeks an ancient power to leave the city in cinders.
Unemployment, despair, anger–visible and invisible unrest feed the undercurrent of Detroit's unease. A city increasingly invaded by phantoms now faces a malevolent force that further stokes fear and chaos throughout the city.
Anya Kalinczyk spends her days as an arson investigator with the Detroit Fire Department, and her nights pursuing malicious spirits with a team of eccentric ghost hunters. Anya–who is the rarest type of psychic medium, a Lantern–suspects a supernatural arsonist is setting blazes to summon a fiery ancient entity that will leave the city in cinders. By Devil's Night, the spell will be complete, unless Anya–with the help of her salamander familiar and the paranormal investigating team–can stop it.
Anya's accustomed to danger and believes herself inured to loneliness and loss. But this time she's risking everything: her city, her soul, and a man who sees and accepts her for everything she is. Keeping all three safe will be the biggest challenge she's ever faced.
Excerpt
Chapter One
Truth burned.
It always burned, even in the dark, cold hours of the morning when nearly everything slept.
Anya stood on the doorstep of the haunted house, hands jammed into her pockets, stifling a yawn. She'd taken a cab, not wanting her license plates to be seen and recorded in the vicinity. The cab had peeled away, red lights receding down the gray street. The two-story brown brick house before her looked like every other house on the block, windows and doors ribboned in iron bars. Cables from the beat-up panel van parked curbside snaked under the front door, but no light shined inside. Empty plastic bags drifted over the cracked sidewalk until trapped by a low iron fence.
She poked the doorbell. Inside, she heard the echo of the chime, the responding scrape of Read More…