I hope that you have noticed the logo on the home page of Fresh Fiction advertising the Reader's 'n' Ritas conference in November 2010, and I'm here to recommend Tara Taylor Quinn who will be attending the conference. If you haven't yet read Ms. Quinn I think you'll be in for a pleasant surprise. She writes a variety of books from those that are heavy on romance and laughter, to those that are more suspenseful, and show how right and love always overcome the evil wrongdoer.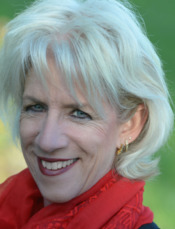 I've never personally met Ms. Quinn, and am really looking forward to the opportunity to meet her, and have her sign her upcoming books (that should all be available by the time the conference arrives) The First Wife, The Second Lie, The Third Secret, and The Fourth Victim.
I have no idea what these books will be about, but I know that they will be page-turners that I won't want to set aside, because Ms. Quinn is that type of writer. She's written numerous books about a fictional town called Shelter Valley, of which I've not read all, but have read several. I wish I could tell you which ones, but unfortunately I don't remember.
From there Ms. Quinn has branched out to single title suspense books that tackle subjects that I would think writers would be reluctant to tackle, and which some readers might find difficult to read, but it is just those type of gritty stories that make me stay up later than I should turning page after page.
So now is the time for you to search Tara Taylor's Quinn page here at Fresh Fiction and find a great book to read, and please don't blame me when you get hooked and have to glom her backlist!
You'll be glomming Ms. Quinn's backlist, but is there an author who you don't think gets the publicity that they should? Tell us, so maybe if someone is like me, and has stockpiled the backlist of Tara Taylor Quinn, we can find someone new to check and then perhaps to glom.
Until next week happy page turning!
Sandi Shilhanek
DFW Tea Readers
Readers 'n 'ritas… celebrating literary obsessions
Comment to win. Two winners, one will win HIGHWAY TO HELL by Rosemary Clement-Moore. Sara and I attended her book signing yesterday.