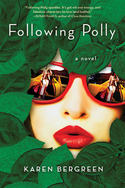 August 2011
On Sale: August 16, 2011
320 pages
ISBN: 0312573588
EAN: 9780312573584
Paperback
$14.99
Women's Fiction Contemporary
Buy at Amazon.com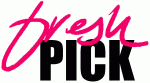 A joy to read is our consensus
Following Polly
by Karen Bergreen
Would you call Alice Teakle a stalker? Or just someone with an, um, healthy obsession with golden girl Polly Linley Dawson? No one much notices Alice: not her boss, not the neighbors, not even her mother. Besides, everyone follows Polly: her business selling high-end lingerie you can only imagine her wearing, her all-over-the-social- pages marriage to movie director Humphrey Dawson, her chic looks, her wardrobe. Alice just follows her a little more….closely.
Yet one Manhattan autumn afternoon, when Alice loses her job and starts to follow Polly, she stumbles on the object of her attention sprawled dead on the floor of a boutique and is forced to become truly invisible. Because she's accused of murder. But can another obsession help save Alice? Charlie is Alice's longtime unattainable crush. He might be able to help her out of the mess she's in…in return for a favor or two, that is. But how will Alice find out if Charlie is really the man she thinks he is?

A hilarious madcap adventure that will leave you smiling!