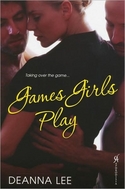 July 2009
On Sale: July 1, 2009
Featuring: Kristen; Tara
256 pages
ISBN: 0758234996
EAN: 9780758234995
Paperback
$12.95
Erotica
Buy at Amazon.com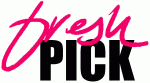 Taking over the game…
Tara makes it her business to work with women who know theirs, namely long time friends Kristen Travis and Sonya Carson. As for pleasure, getting involved with clients is against the rules.
So why is Tara letting a soccer star kick her libido into high gear? Sex is a game Kristen plays very well. Still, when confronted with two scorching basketball players who are even hotter for her, she wonders if she can handle both. No need to worry: these boys are used to sharing the court…
Sonya's about ready to call a permanent time-out on her lover, a gridiron giant who takes her place in his bed for granted. Time to break out the handcuffs and teach him a little lesson in giving it up for love.
Excerpt
"Oh. My. God." I stared numbly at the television.
The phone started to ring as the reporter started to replay the video footage and I reached out for the phone. My hand connected with it and I dragged it to my ear. I swallowed hard as the replay of the video of my favorite client strutting out of a well-known BDSM club with not one but two women continued.
"Hello."
"Jesus H. Christ." Kristen Travis groaned in my ear. "Please say it's fake."
No. I knew the man well enough to know that it was him. Joshua Keller-every delicious inch of him encased in leather pants and a too-tight T-shirt-star soccer player, one of my mostly heavily endorsed clients, so James Bond British he practically gleamed in the sun, and much to my utter shock a sexual Read More…