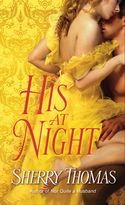 June 2010
On Sale: May 25, 2010
Featuring:
Lord Vere; Elissande Edgerton
432 pages
ISBN: 0553592440
EAN: 9780553592443
Mass Market Paperback
$7.99
Romance Historical
Buy at Amazon.com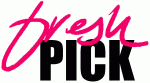 Fresh Fiction Readers favorite Summer read!
Love is hottest in the darkness before dawn.
Elissande Edgerton is a desperate woman, a virtual prisoner in the home of her tyrannical uncle. Only through marriage can she claim the freedom she craves. But how to catch the perfect man?
Lord Vere is used to baiting irresistible traps. As a secret agent for the government, he's tracked down some of the most devious criminals in London, all the while maintaining his cover as one of Society's most harmless—and idiotic—bachelors. But nothing can prepare him for the scandal of being ensnared by Elissande.
Forced into a marriage of convenience, Elissande and Vere are each about to discover that they're not the only one with a hidden agenda. With seduction their only weapon—and a dark secret from the past endangering both their lives—can they learn to trust each other even as they surrender to a passion that won't be denied?

A who plays an idiot will have to tread carefully around Elissande Edgerton.
Excerpt
The Marquess of Vere was a man of few words. This fact, however, would astonish all but a select few of his numerous friends and acquaintances. The general consensus was that Lord Vere talked. And talked. And talked. There was no subject under the sun, however remote or abstruse, upon which he did not eagerly venture an opinion or ten. Indeed, there were times when one could not stop him from pontificating on that newly discovered class of chemical substance known as the Pre-Raphaelites, or the curious culinary habits of the Pygmy tribes of central Sweden.
Lord Vere was also a man who held his secrets close.
But anyone so deluded as to voice such a pronouncement would find himself surrounded by ladies and gentlemen on the floor, screaming in laughter. For Lord Vere, according to public opinion, could not distinguish a secret from a Read More…