Believe it or not summer is almost over and that means last chance for summer VACATIONS! Okay, maybe just a mini vacation or even a short weekend away from the heat but it's the state of mind that's important here, so let Fresh Fiction authors and friends help you!
We've got the best contests with all kinds of goodies to enable even the worst procrastinators to get ready to end the summer in style! Most of these contests end on August 30th so don't delay and enter today!
While you're busy entering the Dog Days of August contests, we'll be busy at conferences this weekend: ArmadilloCon and Open Camp where we'll be picking up MORE books. Well, not sure all of you will want to read the tech books, but who knows!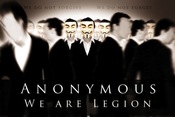 Until next time…Get out there and READ a book…
Sara Reyes
DFW Tea Readers Group
Join us at Readers 'n 'ritas November 12-14, 2010! with Sherrilyn Kenyon and more guests
See you on the Twitter (@FreshFiction)
PS: We picked up over 600 books, most signed, in the past month! So be sure to comment today and tomorrow to be entered to win! Everyone LOVES free books!
And don't forget, our Dog Days of August is running! Be sure to sign up for the contests to win some truly stunning prizes and be sure to leave us your thoughts about what you're reading, what you want to read still this summer, and cooling recipes to go with reading!! (you know, things to make fast so you can read MORE!)