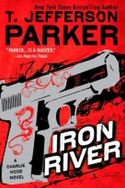 Charlie Hood #3
January 2011
On Sale: January 4, 2011
Featuring:
Mike Finnegan; Charlie Hood
388 pages
ISBN: 0451232429
EAN: 9780451232427
Trade Size
$14.00
Thriller Crime
Buy at Amazon.com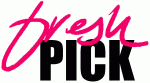 Going out to the desert
Iron River
by T. Jefferson Parker
Along the U.S./Mexico border, a man named Finnegan wakes up in the border-town of Buenavista after a hit and run- eerily aware of events he should know nothing about, $90,000 richer, and with Charlie Hood's name and address in his wallet.
Meanwhile when tracking the flow of illegal guns into Mexico, Hood's team accidentally kills the son of Benjamin Armenta, head of the Gulf Cartel and one of the most violent men in the world. Now, Hood must work to grasp the enigmatic forces fighting for control of Buenavista- forces that circle back to Finnegan, and to Armenta's unstoppable plan for brutal vengeance.
Excerpt
The car hurtled west towing a swirl of black exhaust into the first light of day. It was old and low, with Baja plates and a loose muffler that dangled and sparked on the dips. The woman drove. She was silver-haired and fl at-faced and though her eyes were open wide to gather the light, her face was still slack from sleep. Her husband sat heavily beside her, boots spread and hat low, nodding slowly through the rises and falls of the highway, a coffee cup riding on his thigh.
"Cansada," she said. Tired. Then told him about a dream she had had the night before: an enormous wave made of white lilies, a blue sun, and a nice talk with Benito, thirty years dead, who told her to say hello to his father.
Cansado, he thought.
He Read More…