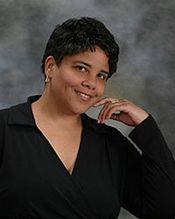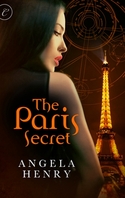 Anyone who's seen the movie It's a Wonderful Life
remembers the scene where Clarence the angel shows George Bailey that his never being born doomed his wife Mary to life as a spinster librarian. Oh, the horror.  While it's hardly surprising a movie made in 1946 would reinforce such ideas about librarians, surprisingly the "Marian the Librarian" stereotype still persists to this day.  As someone who has worked in the library field for twenty years, I'm always happy when I read a book or see a movie featuring a librarian that knocks the sensible shoe wearing, glasses on a chain, hair in bun, shushing stereotype on its butt. Maya Sinclair, the heroine of my latest novel, The Paris Secret, is a librarian. And you better believe I left out all the outdated, stereotypical librarian nonsense when I created her.  I wanted Maya to be able to join the following ranks of my favorite fictional librarians. I have no idea if succeeded. But if readers find her to be even half as smart, sexy, and resourceful as the librarians listed below, then I'll be happy.
Gloria Mundy/Foul Play
-I saw this movie when I was twelve and it's been a favorite ever since. Goldie Hawn stars as a librarian who falls in love with bumbling cop Tony Carlson (Chevy Chase) when he's assigned to protect after she stumbles across a plot to assassinate the pope.
Aurora Teagarden/Real Murders-Before author Charlaine Harris found fame with her Sookie Stackhouse series, she wrote a series featuring librarian Aurora Teagarden. Though Aurora looked like the stereotypical librarian, she wasn't afraid to follow the clues, track down murderers, solve crimes, and still get her dream guy.
Evy Carnahan/The Mummy
-Rachel Weisz plays an archeology loving librarian who goes on to become the kick ass wife of adventurer Rick O'Connell (Brendan Frasier) in the two Mummy sequels. Just about every librarian I know who saw this movie raised a fist in solidarity during the scene where Evy proudly declares, "I am a librarian!"
Rupert Giles/Buffy the Vampire Slayer
-While I objected to the school library being depicted as a dark, dreary place no one but the Scoobies hung out at, Anthony Stewart Head's portrayal of librarian Giles was excellent. He was Buffy's Watcher/Mentor but his nickname "Ripper" hinted at a dark past that had nothing to do with the card catalog.
Flynn Carsen/The Librarian
-Noah Wylie plays the multi degreed, super smart librarian of a library that houses magical and mythical artifacts. And when one of these artifacts gets stolen it's his job to track them down and get them back by any means necessary.  I'd sure love to sit in on one of those collection development meetings.
Who is your favorite librarian, fictional or real?
To comment on Author Name's blog please click here.