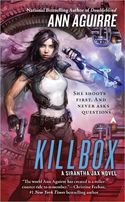 Sirantha Jax #4
September 2010
On Sale: August 31, 2010
Featuring:
Sirantha Jax
368 pages
ISBN: 0441019412
EAN: 9780441019410
Mass Market Paperback
$7.99
Science Fiction
Buy at Amazon.com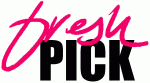 And a kick-ass female in space
She Shoots First. And Never Asks Questions.
TALK IS CHEAP WHEN LIVES ARE IN JEOPARDY
Sirantha Jax is a "Jumper," a woman who possesses the unique genetic makeup needed to navigate faster than light ships through grimspace. With no tolerance for political diplomacy, she quits her ambassador post so she can get back to saving the universe the way she does best—by mouthing off and kicking butt.
And her tactics are needed more than ever. Flesh-eating aliens are attacking stations on the outskirts of space, and for many people, the Conglomerate's forces are arriving too late to serve and protect them.
Now, Jax must take matters into her own hands by recruiting a militia to defend the frontiers—out of the worst criminals, mercenaries, and raiders that ever traveled through grimspace…

Sirantha and Marsh do battle with the Morgut