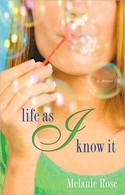 February 2010
On Sale: February 2, 2010
Featuring: Jessica Taylor
368 pages
ISBN: 038534399X
EAN: 9780385343992
Trade Size
$15.00
Romance Contemporary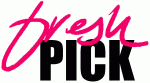 by Melanie Rose
Jessica Taylor wakes up in a hospital room only to find that everyone around her thinks she is somebody else. Not only that, she seems to have a husband and four children she doesn't remember anything about. What she does remember is her quiet single life with her dog Frankie, going to work at her comfortable job, and meeting the man of her dreams in the park just before she was hit by lightning.
Soon she discovers that when she goes to sleep she alternates between her two lives, that of Jessica and that of Lauren Richardson. Jessica has no idea what's happened to her or whether she can get back to life s she knows it.
Meanwhile, she has her hands full being a mother to Laurens' four heartbroken children and a wife to her demanding husband. But as she digs deeper int Lauren's life, Jessica unearths some secrets, secrets which may tea the family apart.