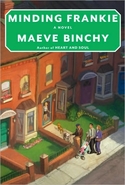 March 2011 On Sale: March 1, 2011 Featuring:
Noel; Lisa; Frankie
384 pages ISBN: 0307273563 EAN: 9780307273567 Hardcover $26.99
Fiction, Contemporary Buy at Amazon.com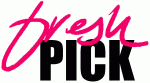 Another Irish classic
Minding Frankie by Maeve Binchy
Maeve Binchy is back with a tale of joy, heartbreak and hope, about a motherless girl collectively raised by a close-knit Dublin community.
When Noel learns that his terminally ill former flame is pregnant with his child, he agrees to take guardianship of the baby girl once she's born. But as a single father battling demons of his own, Noel can't do it alone.
Fortunately, he has a competent, caring network of friends, family and neighbors: Lisa, his unlucky-in-love classmate, who moves in with him to help him care for little Frankie around the clock; his American cousin, Emily, always there with a pep talk; the newly retired Dr. Hat, with more time on his hands than he knows what to do with; Dr. Declan and Fiona and their baby son, Frankie's first friend; and many eager babysitters, including old friends Signora and Aidan and Frankie's doting grandparents, Josie and Charles.
But not everyone is pleased with the unconventional arrangement, especially a nosy social worker, Moira, who is convinced that Frankie would be better off in a foster home. Now it's up to Noel to persuade her that everyone in town has something special to offer when it comes to minding Frankie.
Excerpt
Chapter One
Katie Finglas was coming to the end of a tiring day in the salon. Anything bad that could happen had happened. A woman had not told them about an allergy and had come out with lumps and a rash on her forehead. A bride's mother had thrown a tantrum and said that she looked like a laughingstock. A man who had wanted streaks of blond in his hair became apoplectic when, halfway through the process, he had inquired what they would cost. Katie's husband, Garry, had placed both his hands innocently on the shoulders of a sixty-year-old female client, who had then told him that she was going to sue him for sexual harassment and assault.
Katie looked now at the man standing opposite her, a big priest with sandy hair mixed with gray. "You're Read More…