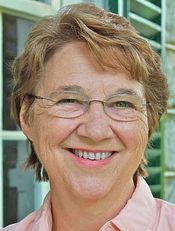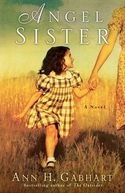 I've been writing a long time. My first published books were historical romances. Then I wrote books for young teens and middle readers. Now I'm writing historical fiction again but this time for the inspirational market. ANGEL SISTER is my twenty-first published book. Several more of my books are in the publishing pipeline and then, I regret to say, some of my manuscripts are stuck away on my "nobody loved the stories but me" shelf. That's a lot of story ideas.
At times I worry my story well might run dry. Especially when I need a new idea and I'm stumbling around in the dark of my mind just hoping I'll bump into something to light up my imagination. Sometimes that new idea was right in front of my eyes all the time. A part of my life. That's what happened with ANGEL SISTER. I'd written some stories with a setting based on my growing up years and had fun with that. So when I started trying to grab hold of a new idea, I recalled all my mother's stories about growing up during the Great Depression. Wonderful stories of going to school barefoot, roller-skating on the highway, and taffy pulling parties. When she and her sisters got together, they would talk about their eccentric neighbors and laugh until tears rolled down their cheeks. So when I thought about stepping back in time to use her background for a story, idea sparks began exploding inside my head. My imagination lit up!
ANGEL SISTER became not just a story from my heart, but also a story from my mother's heart. While the book is fiction, the story retains that kernel of truth from my mother's life. My grandfather was a blacksmith and Victor, the father in the story, is a blacksmith. My mother had three sisters. Kate in the story has three sisters – sort of. My grandfather served in France during WW I. Victor fights in the trenches in France during WW I. But my grandfather was a cook and never had to go "over the top" into combat the way Victor did. Then I borrowed a couple of the oddest characters from my mom's little community and let them come to life in my story and reveal why they were different. My made up story carries the echo of my mother's stories throughout.
Writing ANGEL SISTER took me down my mother's memory path, seeing what she saw and feeling what she felt, while my story flowered from the seed of her memories.  She's ninety-one now and dementia has robbed her of the pleasure of reading. But she knows her stories made ANGEL SISTER possible and that makes her smile. And remember.
Fresh Fiction Review of ANGEL SISTER – "An historical, inspirational that will tug at your heartstrings and prove the power of love."
Leave a comment for a chance to win an autographed copy of ANGEL SISTER.
Visit me at www.annhgabhart.com or on One Writer's Journal, www.annhgabhart.blogspot.com, or join the conversation on my Facebook page or Twitter.
To comment on Ann H. Gabhart's blog please click here.