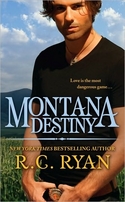 Montana #2
May 2010
On Sale: May 1, 2010
Featuring:
Marilee Trainor; Wyatt McCord
352 pages
ISBN: 0446548634
EAN: 9780446548632
Mass Market Paperback
$6.99
Romance
Buy at Amazon.com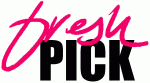 Love is the most dangerous game…
Wyatt McCord has spent his adult life looking for a place to call home. His parents craved adventure so they took him from his family's Montana ranch–the only place he's ever called home–to show him the world, one exotic country after another. Now, years after their deaths, he's returned to the Montana ranch he loves, and joined his cousins to fulfill their grandfather's legacy and search for the hidden treasure on their family land. But man cannot live by legacy alone…
Wyatt has never had any trouble with the ladies. In fact, his easy charm and irresistible smile have always gotten him any and every woman he's ever wanted with no commitments. But Marliee Trainor, the gorgeous redhead medic, captured his eye from the moment he wandered into town and it's the first time he's ever wanted to give a woman his heart. So when Marliee joins the McCords in their search for the family treasure, Wyatt is thrilled…until a series of "accidents" reveal that a killer is out to get her. Determined to keep her safe, Wyatt will risk everything to protect her and bring the killer to justice.

No guts no glory- – when in doubt double up.
Excerpt
When the bullhorn signaled that he'd met the qualifying time, Wyatt struggled to gather his wits, waiting until the bull was right alongside the gate before he freed his hand, cutting himself loose. He flew through the air and over the corral fence, landing in the dirt at Marilee Trainor's feet.
"My God! Don't move." She was beside him in the blink of an eye, kneeling in the dirt, probing for broken bones.
Wyatt lay perfectly still, enjoying the feel of those clever, practiced hands moving over him. When she moved from his legs to his torso and arms, he opened his eyes to narrow slits and watched her from beneath lowered lids.
She was the perfect combination of beauty and brains. He could see the wheels turning as she did a thorough exam. Even her brow, furrowed in concentration, couldn Read More…