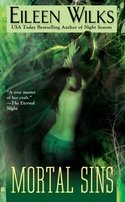 World of the Lupi #5
February 2009
On Sale: February 3, 2009
Featuring: Lily Yu; Rule Turner
352 pages
ISBN: 0425225526
EAN: 9780425225523
Mass Market Paperback
$7.99
Romance Paranormal
Buy at Amazon.com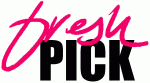 FBI Agent Lily Yu and her werewolf lover are embroiled in a series of murders, each linked to a form of dangerous "death magic."
FBI agent Lily Yu is in North Carolina with her lover and mate Rule Turner, lu nuncio of the Nokolai werewolf clan, where he is to take custody of his son from the boy's grandmother. It's a purely personal trip until Rule, in wolf form, finds three bodies in a shallow grave. They carry the stench of death magic, which makes the murders a federal crime. Lily takes charge of the investigation, and soon realizes that nothing adds up—not the motives, not even the accused killer, who's behind bars when death strikes again.
But murder, however bizarre, is an everyday affair for Lily, who was a homicide cop before being recruited into the FBI's Magical Crimes Division. A more personal shock arrives in the person of Rule's son's mother. Why is she challenging Rule's long standing plan to bring his son to live among the Nokolai?
But family must take a back seat when the violence escalates, and there's no rhyme or reason for the killer's next strike—a killer who may not even be of this world…

Another suspenseful tale in the excellent World of the Lupi series.
Excerpt
Chapter One
Southern air holds on to scent. Scent is vapor, after all, a chemical mist freed by heat to hang, trapped, in moist air. In his other form, Rule knew this.
In this form he knew only the richness. His world was more scent than sight as he raced through silver-shadow woods, through air heavy with moisture and fragrance. Layers and layers of green overlaid the complex stew of water from a nearby stream with its notes of kudzu, rock, and fish. Rhododendron's subtle vanilla scent jumbled with moss, with dogwood and buckeye and the sugary scent of maple, punctuated by the cool tang of pine.
But it was the musk, blood, and fur scent of raccoon he chased.
A three-quarter moon hung high overhead as he leaped the stream, muscles reaching in exhilarated approximation of flight. He Read More… Previous Picks