Fresh Pick for Tuesday, January 12th, 2016 is MY KIND OF WONDERFUL by Jill Shalvis
#WhatsNew In case you missed it!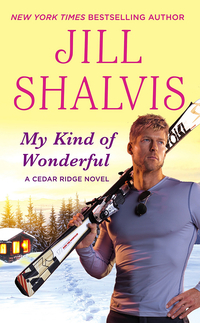 UNEXPECTED AND UNDENIABLE…
Bailey Moore has an agenda: skiing in the Rockies, exploring castles in Europe, ballroom dancing in
Argentina. Now that she has a second lease on life, she's determined not to miss a thing. What she doesn't realize is that item #1 comes with a six-foot-one ski god hot enough to melt a polar ice cap. She doesn't want to miss out on him either, but Hudson Kincaid isn't the type of guy to love and let go. And as gorgeous as Cedar Ridge is, she's not planning to stick around.
As head of ski patrol at his family's resort, Hud thinks he's seen it all. But never has he run into someone like Bailey. She might look
delicate, but her attitude is all firecracker. And her infectious joy touches something deep within him that he's been missing far too long. Now he'll just have to convince Bailey to take a chance on her biggest adventure yet . . .
something rare and all kinds of wonderful.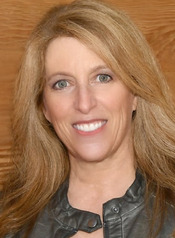 New York Times Best Selling Author
New York Times bestselling author Jill Shalvis lives in a small town in the Sierras with her family and far too many assorted quirky animals. Any resemblance to the quirky animals in her books is, um, mostly coincidental. Look for Jill's bestselling, award-winning books wherever romances are sold and visit her website for a complete booklist and daily blog detailing her city-girl-living-in-the-mountains adventures.
The Fresh Pick is chosen by a group of readers and is never a purchased advertisement or promotion. We've picked this book because it appeals to us and we like to share our diverse tastes in reading and hope you'll give it a try.