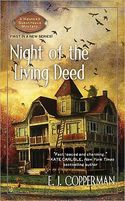 Haunted Guesthouse #1
June 2010
On Sale: June 1, 2010
Featuring:
Alison Kent
336 pages
ISBN: 0425235238
EAN: 9780425235232
Paperback
$7.99
Mystery Paranormal, Mystery Woman Sleuth
Buy at Amazon.com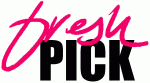 Night Of The Living Deed
by E.J. Copperman
7 Bedrooms. 4 Baths. 2 Ghosts.
Welcome to the first Haunted Guest House mystery-the getaway every reader can afford.
Newly divorced Alison Kerby wants a second chance for herself and her nine-year-old daughter. She's returned to her hometown on the Jersey Shore to transform a Victorian fixer-upper into a charming-and profitable-guest house. One small problem: the house is haunted, and the two ghosts insist Alison must find out who killed them.
Excerpt
Chapter One
"I don't get it, Mom. If this is our house, why are other people going to live here?" My daughter Melissa, nine years old and already a prosecuting attorney, looked up from the baseboard near the window seat in the living room, which she was painting with a two-inch brush and a gallon can of generic semi-gloss white paint. Never use the expensive stuff when you're letting a fourth grader help with the painting.
"I've explained this to you before, Liss," I told her without looking down from the wall. I was trying to locate a wooden stud, and the stud finder I was using was being, as is often the case with plaster walls, inconclusive. Using a battery-operated gizmo to find a stud and failing: I tried not to dwell on its metaphorical implications for Read More…