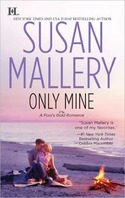 Fool's Gold Romance #4
August 2011
On Sale: August 1, 2011
Featuring:
Finn Anderssen; Dakota Hendrix
384 pages
ISBN: 0373775881
EAN: 9780373775880
Paperback
$7.99
Romance Contemporary, Women's Fiction Contemporary
Buy at Amazon.com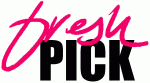 A great series for a summer romance read
You can't win if you don't play…
Her town's lack of men may make headlines, but it isn't news to Dakota Hendrix. The beautiful blonde has bigger problems to deal with, such as overseeing the romance reality competition filming in Fool's Gold. Screening eligible bachelors is a difficult enough task, but Dakota hits an unexpected snag when a sexy stranger comes to town.
Finn Andersson will do anything to keep his twin brothers—the perfect contestants—off the show. Despite Dakota's better judgment, she finds herself drawn to the mysterious outsider. Like her, Finn knows about heartbreak and how a family can fall apart, so she doesn't dare to hope for anything more than a fling. After all, even in the Land of Happy Endings, finding true love is never as easy as it looks on TV.

A captivating story about letting go of those you love so they can find their own way.

In a Mallery book love always finds a way
Excerpt
"What's it going to take to get you to cooperate? Money? Threats? Either works for me."
Dakota Hendrix looked up from her laptop to find a very tall, stern-looking man standing over her. "Excuse me?"
"You heard me. What's it going to take?"
She'd been warned there would be plenty of crazies hanging around, but she hadn't actually believed it. Apparently she'd been wrong.
"You have a lot of attitude for someone wearing a plaid flannel shirt," she said, standing so she was at least something close to eye-level with the guy. If he hadn't been so obviously annoyed, she would have thought he was pretty decent-looking, with dark hair and piercing blue eyes.
He glanced down at himself, then back at her. "What does my shirt have to do with Read More…