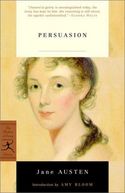 Modern Library Classics
June 2001
On Sale: June 12, 2001
Featuring:
Anne Elliot; Frederick Wentworth
224 pages
ISBN: 0375757295
EAN: 9780375757297
Paperback
$5.95
Fiction
Buy at Amazon.com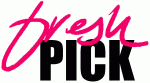 Ultimate novel of second chance love
Called a 'perfect novel' by Harold Bloom, Persuasion was written while Jane Austen was in failing health. She died soon after its completion, and it was published in an edition with Northanger Abbey in 1818.
In the novel, Anne Elliot, the heroine Austen called 'almost too good for me,' has let herself be persuaded not to marry Frederick Wentworth, a fine and attractive man without means. Eight years later, Captain Wentworth returns from the Napoleonic Wars with a triumphant naval career behind him, a substantial fortune to his name, and an eagerness to wed. Austen explores the complexities of human relationships as they change over time. 'She is a prose Shakespeare,' Thomas Macaulay wrote of Austen in 1842. 'She has given us a multitude of characters, all, in a certain sense, commonplace. Yet they are all as perfectly discriminated from each other as if they were the most eccentric of human beings.'
Persuasion is the last work of one of the greatest of novelists, the end of a quiet career pursued in anonymity in rural England that produced novels which continue to give pleasure to millions of readers throughout the world.
Excerpt
Chapter 1
Sir Walter Elliot, of Kellynch Hall, in Somersetshire, was a man who, for his own amusement, never took up any book but the Baronetage; there he found occupation for an idle hour, and consolation in a distressed one; there his faculties were roused into admiration and respect, by contemplating the limited remnant of the earliest patents; there any unwelcome sensations, arising from domestic affairs changed naturally into pity and contempt as he turned over the almost endless creations of the last century; and there, if every other leaf were powerless, he could read his own history with an interest which never failed. This was the page at which the favorite volume always opened:
"ELLIOT OF KELLYNCH HALL.
"Walter Elliot, born March 1, 1760, married, July 15, 1784, Elizabeth, daughter of James Stevenson, Esq. of South Park, in the county of Read More…