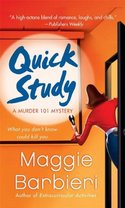 Murder 101 Mystery #3
November 2009
On Sale: November 3, 2009
Featuring:
Alison; Bobby Crawford
352 pages
ISBN: 0312376766
EAN: 9780312376765
Mass Market Paperback
$6.99
Mystery Amateur Sleuth
Buy at Amazon.com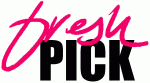 She thought that dating a good-looking cop would be exciting and involve lots of riding around in cruisers and putting away sleazy crooks. So why hasn't NYPD officer Bobby Crawford ever invited English professor Alison on any high-speed car chases or stakeouts?
Life on the sleepy college campus just north of Manhattan may not have changed all that much with Alison's new romance. But things are about to heat up when an man named Hernan Escalante asks Alison for a favor: Can she help locate his nephew, an illegal Ecuadorian immigrant named Jose, who has mysteriously gone missing?
Always up for a challenge, Alison agrees to help Hernan—and begins her investigation by asking Bobby for some expert advice. Turns out Bobby already knows about what happened to Jose, since he's the one who pulled his corpse out of the Hudson River a few days earlier. With this case, it seems Alison's still got a lot to learn…
Excerpt
"I don't know who you are, but I love you!"
The voice was deep, rough, and heavily infected with the accent of one of the outer boroughs, and it belonged to the guy sitting in back of me at Madison Square Garden, home of the New York Rangers, my favorite professional hockey team. And the comment, which had been directed at me, was all the more interesting because I was sitting beside my best friend, Max, who had slipped her one- hundred- pound frame into a slinky size-two black cocktail dress, her cleavage prominently and proudly displayed for all to see. She's tiny but she's got a great rack. It's a veritable "rack of ages." Nobody, and I mean nobody, had ever noticed me when Max was around. And we had twenty years of friendship to draw on proving this point.
Read More…