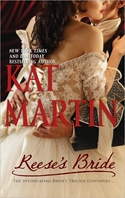 Bride #2
January 2010
On Sale: December 29, 2009
Featuring: Elizabeth Clemmens; Reese Dewar
400 pages
ISBN: 0778327442
EAN: 9780778327448
Mass Market Paperback
$7.99
Romance Historical
Buy at Amazon.com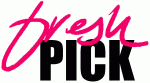 Wounded in battle, Marjor Reese Dewar returns to England — but his damaged leg is nothing compared to his shattered heart…
Years before, love-struck Reese departed his home at Briarwood with a promise from raven-haired Elizabeth Clemmens: that she would make a life with him upon his return. But mere months later, she married the Earl of Alderidge, attaining wealth and status Reese could never match. Memories of that betrayal make his homecoming far more bitter than sweet.
Elizabeth knows when she appears on Reese's doorstep dressed in widow's garb that she is twisting the knife. But fear for her young son's safety has overcome guilt and shame: she begs Reese for protection against the forces that would see the boy Earl dead to posses his fortune. The former overs forge an uneasy alliance, but Elizabeth still harbors some deep secrets — and Reese know that protecting her mean placing himself in danger… of losing his heart all over again.

Eloquently depicts the ramifications bad decisions can have on everyone involved.
Excerpt
The crisp black taffeta skirt of her mourning gown rustled as the woman walked out of the dress shop a few doors in front of him.
Reese Dewar froze where he stood, the silver-headed cane in his hand forgotten, along with the ache in his leg. Rage took its place, dense and heavy, hot and seething.
Sooner or later, he had known he would see her. He had told himself it wouldn't matter, that seeing her again wouldn't affect him. She meant nothing to him, not anymore, not for nearly eight years.
But as she stepped off the wooden walkway, a ray of autumn sunlight gleamed against the jet black curls on her shoulders and anger boiled up inside him, fury unlike he had known in years.
He watched her continue toward Read More…