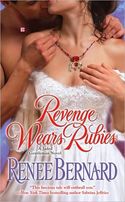 Jaded Gentlemen #1
March 2010
On Sale: March 2, 2010
Featuring: Haley Moreland; Galen Hawke
336 pages
ISBN: 0425233375
EAN: 9780425233375
Paperback
$7.99
Romance Historical
Buy at Amazon.com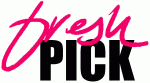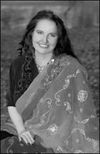 Revenge Wears Rubies
by Renee Bernard
Vengeance doesn't always turn out the way you planned
Vengeance doesn't always turn out the way you planned.
First in a sexy new series of erotic passion set in Victorian London
Galen Hawke desires nothing but revenge against the woman who betrayed his dearly departed friend. Instead of mourning the loss of her fiancé, Miss Haley Moreland is merrily celebrating her upcoming nuptials to another man. Now, Galen has one mission: to seduce Miss Moreland and enslave her heart. And when she is completely his, he will destroy her.

The journey is long for an emotionally crippled man to finally discover the ability to love.
Excerpt
Bengal, 1857
They'd just been voices in the dark to each other in the first few days. The familiarity of English accents and the simple relief at not being alone were stark comforts none of them had ever experienced. In an ancient pitch-black oubliette, unsure of their ultimate fate, they'd observed the rituals of introduction and exchanged names and shaken hands as if they were in the foyer of a music hall in Brighton and not standing ankle deep in muck in an raja's dungeon in the bowels of his stronghold.
Galen.
Michael.
Josiah.
Ashe.
John.
Darius.
Rowan.
Sterling.
Eight men of various walks of life, but their paths had led them each to India and now to this… And even without knowing the speaker, their Read More…