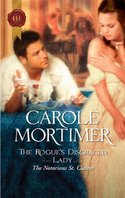 The Nortorious St. Claires
January 2010
On Sale: January 1, 2010
Featuring: Juliet Boyd; Sebastian St. Claire
288 pages
ISBN: 0373295758
EAN: 9780373295753
Mass Market Paperback
$5.99
Romance Historical
Buy at Amazon.com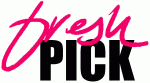 The Rogue's Disgraced Lady
by Carole Mortimer
Society gossip has kept Lady Juliet Boyd out of the public eye since the suspicious death of her husband. Although she's been persuaded to accept an invitation to a summer house party, all she really wants is a quiet life, free from the attentions of any man.
But there she meets the scandalous Sebastian St. Claire, who makes her feel things, want things, need things she's never experienced before. Starved of affection, Juliet finds his lovemaking irresistible. But does he really want her—or just the truth behind her disgrace?
Excerpt
I have no idea why you felt it necessary to force me from my bed at the crack of dawn—'
'It was eleven o'clock, Gray,' Sebastian pointed out as he expertly handled the matching greys stepping out lively in front of his curricle.
'As far as I am concerned, any hour before midday is the crack of dawn,' Lord Gideon Grayson—Gray to his closest friends—assured him dourly as he huddled down on the seat beside him, the high collar of his fashionably cut jacket snug about his ears despite the warmth of this August summer day. 'I barely had time to wake, let alone enjoy my breakfast.'
'Kippers, eggs and toast, accompanied by two pots of strong coffee,' Sebastian said cheerfully. All eaten, as I recall, while you perused today's newspaper.'
'My valet was rushed through my ablutions Read More…