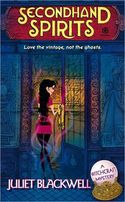 Witchcraft #1
July 2009
On Sale: July 7, 2009
Featuring: Max Carmichael; Lily Ivory
336 pages
ISBN: 045122745X
EAN: 9780451227454
Paperback
$6.99
Paranormal, Mystery Woman Sleuth
Buy at Amazon.com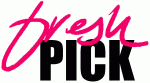 Secondhand Spirits by Juliet Blackwell
Love the vintage, not the ghosts.
Lily Ivory feels that she can finally fit in somewhere and conceal her "witchiness" in San Francisco. It's there that she opens her vintage clothing shop, outfitting customers both spiritually and stylistically.
Just when things seem normal, a client is murdered and children start disappearing from the Bay Area. Lily has a good idea that some bad phantoms are behind it. Can she keep her identity secret, or will her witchy ways be forced out of the closet as she attempts to stop the phantom?
Excerpt
Tis the witching hour of night,
Or bed is the moon and bright,
And the stars they glisten, glisten,
Seeming with bright eyes to listen
For what listen they?
John Keats (1795–1821)
Chapter One
Witches recognize their own.
So I could tell this customer was . . . different . . . the moment he walked into my store. Not to mention the bell on the door failed to chime.
He was gorgeous: golden hair glinting in the light of the amber sconces, eyes the blue of a perfect periwinkle, tanned skin with just a hint of whiskers inviting one's touch. Tall and graceful, he had the too-perfect, unreal beauty seldom seen outside a movie theater. And we were a long way from Tinseltown. This was San Francisco Read More…