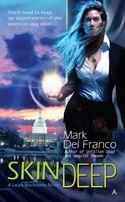 Laura Blackstone #1
August 2009
On Sale: July 28, 2009
Featuring: Laura Blackstone
304 pages
ISBN: 0441017436
EAN: 9780441017430
Paperback
$7.99
Fantasy Urban
Buy at Amazon.com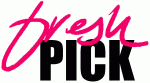 She'll need to keep up appearances–if she wants to stay alive…
A THRILLING NEW URBAN FANTASY SERIES FROM THE AUTHOR OF UNFALLEN DEAD AND UNQUIET DREAMS.
She'll need to keep up appearances—if she wants to stay alive…
Being an undercover agent has its occupational hazards, but Laura Blackstone makes it look easy. As a spy for a fey intelligence agency, she uses her magical abilities to create disguises that are skin deep glamours that must never be compromised. But when Laura's worlds collide she'll have more to worry about than retiring an identity; she may just lose her life.

Can feys, humans, and other magical creatures coexist peacefully in the modern world?
Excerpt
As she leaned back in her seat, the van's motion vibrated against the base of Laura Blackstone's skull. She rocked her head, hoping it would soothe her tense muscles. It didn't. Odors tickled her nose—the scent of hot electronics, clean gun oil, and leather uniforms. If someone blindfolded her and spun her around, she'd still know immediately that she was inside a SWAT-team van. She couldn't see outside the van, but she didn't need to sight-see in Anacostia. With years of law enforcement under her belt, she knew all of Washington, D.C.'s neighborhoods well. The historic Anacostia had its share of crime and urban blight mixed in with bland strip malls and expensive homes. This time, the neighborhood had a drug lab that the local SWAT team wanted taken down. Nothing unusual about that—it was what SWAT teams did Read More…