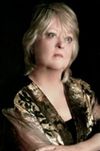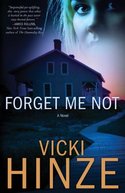 There are times in every life when we're soul weary, exhausted and all that's left in us is to run on faith. And then, when we're positive things can't get any worse, they do, and we're reduced to running on fumes of faith.
A while back, I went through a fumes-of-faith situation. Actually, at the time, it seemed like I was down to my last fume. You've likely been there and know exactly what I mean. It's the time when you're stuck in a situation and feel like you're living that old saying about having one nerve left, it being frayed, and someone or something is strumming on it like it's a banjo.
For me, the nature of that time took the form of a lot of eye surgeries (tough for a writer to write when she can't see a thing), lots of pain and feeling awful (not exactly conducive conditions for creativity). Being unable to move much (I had to sit with my eyes closed day after day), I couldn't read, watch TV, and had to have an escort to move around even inside the house. Doesn't that time sound like fumes to you? It certainly felt like fumes to me.
To read more of RUNNING ON FAITH–OR FUMES OF FAITH please click here.