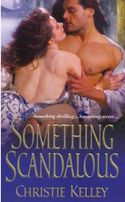 April 2010
On Sale: April 1, 2010
352 pages
ISBN: 142010876X
EAN: 9781420108767
Paperback
$6.99
Romance Historical
Buy at Amazon.com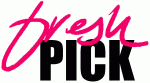 Something Scandalous
by Christie Kelley
Her Shocking Past. . .
Raised as the youngest daughter of the Duke of Kendal, Elizabeth learns a devastating truth on his deathbed: he wasn't her father at all. And because the Duke had no sons, his title and fortune must go to his only male heir: a distant cousin who left England for America long ago. Anticipating the man's imminent occupation of her home, Elizabeth anxiously searches for her mother's diary, and the secret of her paternity. . .
Her Unexpected Future. . .
Arriving in London with his seven siblings, William Atherton intends to sell everything and return to his beloved Virginia farm, and his fiancée, as quickly as possible. But as Elizabeth shows William an England he never knew, and graciously introduces his siblings to London society, it becomes clear the two are meant for each other. Soon, Elizabeth finds herself determined to seduce the man who can save not only her family name but her heart. . .
Excerpt
London, 1817
As the door to Elizabeth's home slammed shut, she braced herself for the inevitable confrontation. They hadn't even waited for the butler or footman to open the door and announce them. Loud footsteps preceded their entry. Her heart raced as she attempted to rein in her emotions. Glancing up from her needlework, she watched Richard enter the salon with his wife Caroline following behind him.
"Elizabeth, we have given you six months and still you have refused to comply with my—our simple request," Caroline said as she sank to the sofa with a deep sigh.
"You have no claim here." Why must Read More…