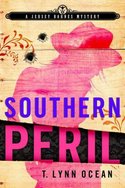 Jersey Barnes
July 2009
On Sale: July 7, 2009
272 pages
ISBN: 0312383479
EAN: 9780312383473
Hardcover
$24.99
Mystery Woman Sleuth
Buy at Amazon.com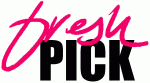 Southern Peril by T. Lynn Ocean
Savvy security specialist Jersey Barnes assures everyone that she has retired for good this time—she had a party with a three-layer cake and champagne toasts to prove it. But when a judge calls in a favor, the former field- trained government agent agrees to figure out what secrets might be putting the judge's brother, Morgan, in danger. His car searched, his apartment burglarized, and it appears as though somebody is watching his every move.
Not one to overreact, Morgan dismisses the judge's attempt to help him as an over-protective big sister's paranoia. He just wants to succeed in his new business venture, Argos. Wilmington's most hip restaurant, Argos guest list is legendary. When Morgan's father died, the eatery was left solely to Morgan. Despite his lack of experience in the food industry, the introverted bachelor is determined to keep his father's legacy alive.
It's only when Morgan has a close call with death that he confides in Jersey: his father may have been murdered, and Morgan thinks he knows why. But he can't divulge further details without opening the door to his own humiliating secret, and risk losing Argos.
While trying to keep her zany father and his poker buddies out of trouble, and exploring unfamiliar territory with her steamy business partner-turned-lover, Jersey stays on the case in her historic hometown of Wilmington, North Carolina.
Previous Picks