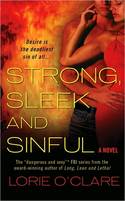 FBI #3
April 2010
On Sale: March 30, 2010
416 pages
ISBN: 031294344X
EAN: 9780312943448
Paperback
$7.99
Romance Suspense
Buy at Amazon.com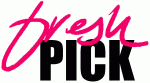 Strong, Sleek and Sinful
by Lorie O'Clare
Desire is the deadliest sin of all…
In this taut, sexy thriller from award-winning author Lorie O'Clare, sexual tension simmers between a beautiful FBI agent and a cop who may be moonlighting as a killer…
SOMETIMES THE ONLY MAN YOU WANT…
Special Agent Kylie Donovan knows the evil that men do. After her sister's murder went unsolved, she decided to work undercover for the FBI. Now, posing as a college student, she hopes to track down an Internet predator who is murdering teenage girls. Using herself as bait, Kylie is sure she can lure the killer out of the shadows…until her fascination with a drop-dead gorgeous cop threatens to blow her whole case.
…IS THE ONE YOU SHOULDN'T TRUST.
With a rock hard body and seductive smile, Lieutenant Perry Flynn is a hard man to ignore. He makes it very clear that Kylie's fierce attraction is mutual. But Kylie can't afford to let Perry cloud her judgment, especially when she begins to suspect that his dark obsession with the case runs deeper than it should. Then, when disturbing new evidence points to a cop, Kylie wonders if her sinful thoughts about Perry have thrust her into the strong, sleek arms of a killer…

The third installment in this smoking hot suspense series is incredible.