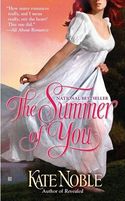 April 2010 On Sale: April 6, 2010 Featuring:
Jane Cummings; Byrne Worth
368 pages ISBN: 0425232395 EAN: 9780425232392 Trade Size $15.00
Romance Historical
Buy at Amazon.com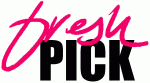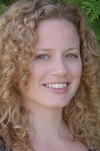 The Summer Of You by Kate Noble
A summer to remember…
From the acclaimed author of Revealed comes a tale of first loves and second chances.
Lady Jane Cummings is certain that her summer is ruined when she is forced to reside at isolated Merrymere Lake with her reckless brother and ailing father. Her fast-paced London society is replaced with a small town grapevine. But one bit of gossip catches Jane's attention- rumors that the lake's brooding new resident is also an elusive highwayman.
Jane must face the much discussed mysterioso after he saves her brother from a pub brawl. She immediately recognizes him from London: Byrne Worth, war hero and apparent hermit-whom she finds strangely charming. The two build a fast friendship, and soon nothing can keep this Lady away from Merrymere's most wanted. Convinced of his innocence, Jane is determined to clear Byrne's name-and maybe have a little fun this summer after all.

Lady Jane Cummings must deal with