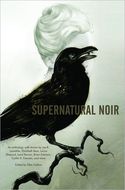 June 2011
On Sale: June 22, 2011
336 pages
ISBN: 1595825460
EAN: 9781595825469
Paperback
$19.99
Graphic Novel
Buy at Amazon.com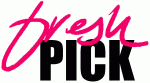 Noir, horror, suspense, mixed in a graphics treat!
Supernatural Noir
by Gregory Frost, Nick Mamatas, Caitlin R. Kiernan, Joe R. Lansdale, Brian Evenson
A hit man who kills with coincidence . . .
A detective caught in a war between two worlds . . .
A man whose terrible appetites hide an even darker secret . . .
Dark Horse once again teams up with Hugo and Bram Stoker award-winning editor Ellen Datlow (Lovecraft Unbound) to bring you this masterful marriage of the darkness without and the darkness within. Supernatural Noir is an anthology of original tales of the dark fantastic from twenty modern masters of suspense, including Brian Evenson, Joe R. Lansdale, Caitlin R. Kiernan, Nick Mamatas, Gregory Frost, Jeffrey Ford, and many more.
* For fans of horror, noir, fantasy, crime, and the short fiction format!