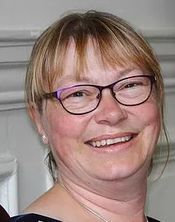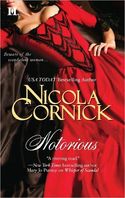 Hi everyone and thank you to Fresh Fiction for inviting me to blog today. It's lovely to be here!
Ever since my Scandalous Women of the Ton Series launched last year I've been asked by readers just how authentic is the historical background to the series. We are accustomed to think that women's lives in the late 18th and early 19th century were very circumscribed. Diaries and the novels and letters of authors such as Jane Austen suggest as much; Jane, for example, though a mature woman, could not travel if there was not a male family member available to accompany her. Such were the rules and regulations of society. But of course where there are rules there are always women willing to break them.
It was these exceptions that I wanted to explore in my series. Each of the Scandalous Women of the Ton books features a heroine who has done something that outrages society in a different way. In WHISPER OF SCANDAL Lady Joanna Ware travels to Spitsbergen in Northern Norway. Foreign travel was considered quite beyond the pale in a woman and even unfeminine and indelicate. Yet Lady Joanna was based on a real life lady traveller, the outrageous Lady Craven who visited Russia, Turkey and much of Europe without benefit of a male escort. In fact she met her future second husband whilst visiting Anspach in Germany!
In addition to ladies who travelled I also tackled ladies who worked for a living (Merryn in MISTRESS BY MIDNIGHT) and in a forthcoming book, DESIRED, I have a heroine who is a political cartoonist. I wanted to explore the concept of what was scandalous in early nineteenth century society and take a different aspect of it in each book.
My current release, NOTORIOUS, has a heroine who works as a match-breaker rather than a matchmaker. Once again I drew on contemporary documents for inspiration. In the literature of the Georgian age, in the archives and in fiction we frequently read of imprudent matches and disapproving parents. Servant girls were paid off if they became pregnant.  Parents and trustees bought off fortune hunters in order to save their heiress daughters from throwing themselves away on unsuitable men or to save impressionable sons from adventuresses. Money and scandal were closely linked. Thus the idea for NOTORIOUS was born; my heroine would be a match-breaker paid by wealthy parents to distract impressionable young men of good family if they looked inclined to make an unsuitable marriage!
If you had the chance to be a scandalous in the Regency period, what would you do? Travel, work, elope to Gretna Green or do something else equally outrageous? I'd love to hear your ideas! One commenter will win a copy of NOTORIOUS!
To comment on Nicola Cornick's blog please click here.