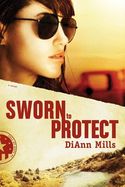 Call Of Duty #2
April 2010
On Sale: April 1, 2010
Featuring:
Danika Morales; Alex North
400 pages
ISBN: 1414320515
EAN: 9781414320519
Paperback
$12.99
Inspirational Fiction Mystery, Suspense
Buy at Amazon.com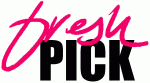 Resonates with today's headlines.
Sworn To Protect
by DiAnn Mills
Danika Morales has sworn to protect our borders. But that oath has come with a price.
Two years ago, her husband was shot and killed trying to help undocumented citizens—the very people Danika is responsible for deporting as a border patrol agent. His murder was never solved.
Now, a recent string of attacks and arrests leads Danika to believe her husband's death wasn't just a random act. It may be part of a larger conspiracy, and it appears that she's the next target. When the Border Patrol discovers that one of their own is leaking top-secret information, Danika turns to the only person she can trust—a doctor at the local medical clinic. Together they search for answers before more innocent lives are destroyed.

. . . her writing has been compared to another outstanding Christian writer, Dee Henderson.
Excerpt
Chapter 1
McAllen, Texas
The Rio Grande River separating Mexico and the US was not just murky. It was toxic. Danika Morales respected the river's temperamentólazy and rushing, crystal and muddy, breath-taking and devastating. To many illegal immigrants, its flowing water signified hope and an opportunity for a better tomorrow, while others viewed the river crossing as a means of smuggling drugs or spreading terrorism. But for Danika, the depths meant death, and it didn't discriminate among its victims. That was why she chose a Border Patrol badge and carried a gun.
Shortly after the 8:00 a.m. muster, Danika snatched up the keys to the Tahoe assigned to her for the next ten hours and checked out an M4. A hum of voices, most with Hispanic accents and clipped with occasional laughter, swirled around the station. A labyrinth Read More…