June 2011
On Sale: June 6, 2011
Featuring:
LT. Mark Owens; Dr. Elizabeth Price; DA Peggy Moreland
266 pages
ISBN: 0984123350
EAN: 9780984123353
Paperback
$11.95
Romance Suspense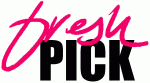 Suspense with romance…
The Barrett Solution
by Robert Norris
Only the White House can provide a solution to this dilemma.
During the investigation of a murder in rural Texas, Lieutenant Mark Owens uncovers the highly guarded secrets of a CIA black operation. The trail leads to the Oval Office. With a presidential election looming the White House will resort to extreme measures to cover up their illegal activities. Owens knows his life and that of the woman he loves may be in danger, but he is determined to bring the killer to justice. Only the White House can provide a solution to his treacherous dilemma.
Excerpt
FBI Director Richard Carson and CIA Director Kevin Samuels took their seats in front of White House Chief of Staff Ronald Pace's desk.
The chief of staff looked at Carson. "All right, RIchard, I don't have a lot of time today, so what's on your mind?"
"I don't have a complete picture yet," Carson said. "But apparently this task force in Texas uncovered a money laundering operation that led to an arms trader named Nicholas Islamov. They caught Islamov's strong-arm man, Raul Aquilleros and it looks like we may have a shot at nailing Islamov." Carson sensed Samuels stirring in his chair.
"Does that give us a problem?" Pace asked.
"Possibly," Carson said. "My people say a CIA agent named Bruce Abrams has been trying to locate Aquilleros and it occurred to me that if the CIA is somehow Read More…