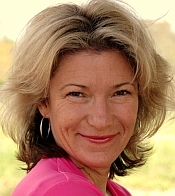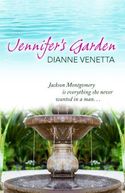 I write romantic women's fiction.  You may be wondering, what exactly is romantic women's fiction?  Is that anything like romantic fiction?
Yes, I believe it is.  Similar to novels with strong romantic elements, romantic women's fiction is my term for combining the two. For me, romance centers on the hero and heroine and the slew of reasons these two characters whom are otherwise hot for one another cannot be together—and why they should be. It doesn't give equal weight to best friends or family and it doesn't focus on a woman's personal growth and maturity where women's fiction can.
The main reason I consider JENNIFER'S GARDEN to be romantic women's fiction is because it portrays the journey of Jennifer's personal growth in regard to false impressions and misplaced judgments, particularly with regard to one Jackson Montgomery. My theme questions how a woman goes about the business of choosing her husband. Is it about social status and job title or a matter of chemistry and friendship? Must the man be equally or more successful? Men have been marrying up and down the social ladder for years. Can women?
It's romantic because there is a budding relationship at the heart of the story and always a HEA—certainly not a pre-requisite when outlining your women's fiction novel but a sure thing when it comes to mine.
But the garden is also where my stories grew roots, in my heart and in my mind.  Stories about a woman's personal growth and maturity, these were books I wanted to write.  I'm sure it stems from my desire to be a good role model for my daughter; sharing with her the mistakes I've made, decisions that went well, the endless palette of choices that await her.
"A woman will bloom in time, her own sweet time…" is a play on words that epitomizes my core belief:  women are unique and beautiful and follow a life path unique and distinct.  Comparing ourselves to others is a waste of time because we don't walk in their shoes.  We borrow them, but we don't own them.  My daughter is going to have to make her own way in life.  I'm simply her guide on how best to go about choosing which direction is right for her.
And this is the way it was meant to be.  Not all tomatoes sprout at the same time. Squash grow in a variety of sizes and shapes and color.  Trust me. I grew a zucchini once that turned into a pumpkin, right before my very eyes. Beats the heck out of me, but I've learned not to fight Mother Nature.  While she has a sense of humor, she doesn't appreciate back talk.
As to publishing, I'm a proud indie author. Ebooks are changing the way we read and changing the rules for how we publish.  While agents and editors may struggle with how to market women's fiction, readers don't.  They simply read.  They connect with the characters or they don't.  My books won't be for everyone.  In fact, Cardiologist Jennifer Hamilton is a bit uptight.  But like many of us, she has issues and stress, preconceived notions and a set of expectations that sometimes disappoint.  Who doesn't?  My goal is to explore these issues and share them with my readers, one novel at a time.
JENNIFER'S GARDEN epitomizes the showdown between a career woman's criteria for the perfect husband and what true love means.  My next novel in this series is LUST ON THE ROCKS and deals with a woman's sexuality (nothing less than what readers expect from one Samantha Rawlings—Jennifer's best friend).  The basic theme of this book explores a woman's personal lifestyle choices—specifically her sexual ones—and how they differ from those of a man. Are there different rules of what's acceptable for a man versus an independent career woman? Does it matter how many partners she has? How she approaches them?
The main plot works off a legal case Sam is prosecuting with the assistance of a new hire, Victor Marin. His interest in her case goes beyond the legal front he assumes with her and instead, is quite personal; it involves revenge.  But as he chases old demons, he uncovers a powerful woman with no inhibitions, one he wants to possess for himself.  But decidedly single, Sam wants no part.  Until Vic walks away.
LUST ON THE ROCKS is set for release mid-October.  The third in this series is yet untitled but will address a career woman's insecurity about her life and her direction, despite her exterior presentation of success.  While ambitiously climbing the corporate ladder, she secretly wonders, is she on the right track?  Has she made the right moves?  Can she work a personal life into the mix?
While her mind shouts yes, her heart harbors doubts.  She's a "doer" for sure.  It's the "thinker" that trips her up.  Watch for this one next summer.
Thanks for allowing me to share!  For stopping by, there's an ebook giveaway of JENNIFER'S GARDEN to one lucky winner.
To comment on Dianne Venetta's blog please click here.