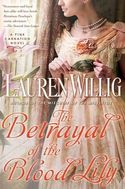 Pink Carnation #6
January 2011
On Sale: January 4, 2011
Featuring:
Penelope Deveraux; Alex Reid
500 pages
ISBN: 0451232054
EAN: 9780451232052
Paperback
$15.00
Fiction, Historical
Buy at Amazon.com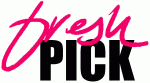 A great read from Readers & 'ritas
The Betrayal Of The Blood Lily
by Lauren Willig
A New York Timesextended list bestseller in hardcover-the sensational sixth book in the national bestselling Pink Carnation series.
Whisked away to nineteenth-century India, Penelope Deveraux plunges into the court intrigues of the Nizam of Hyderabad, where no one is quite what they seem. New to this strange and exotic country- where a dangerous spy called the Marigold leaves venomous cobras as his calling card-she can trust only one man: Captain Alex Reid.
With danger looming from local warlords, treacherous court officials, and French spies, Alex and Penelope may be all that stand in the way of a plot designed to rock the very foundations of the British Empire…